Well if you are like me and have a hug-normous (lol I made that up) family like me then doing fun things in the summer seems incredibly expensive.
The movies are fun but for myself, my husband and our six children its too much. I'd much rather order a movie through playstation. But I miss that whole theater experience.
Regal Entertainment group has the
Free Family Film Festival
every Tuesday and Wednesday at 10 am. Go to their website and find the schedule for the free showing in your area!
I know bowling has gotten expensive for my family but with
kidsbowlfree.com
it will be really affordable. And those bowling coupons I have can be used for my husband and I. Go to the website at register your children.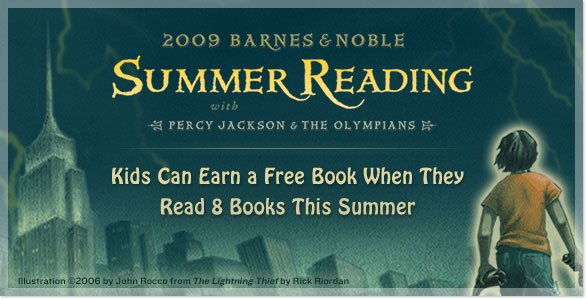 Summer Reading
Barnes and Noble has a summer reading program.
Here's How It Works:
1. Kids read any eight (8) books of their own choosing.
3. Children bring their completed Reading Journal to a
Barnes & Noble store
between May 26th & September 7th, 2009.
4. We'll give them a coupon for a FREE book! They choose from a list of exceptional paperback titles.
* * Eligible books will be listed on the coupon. Choices must be made from available stock. No special orders. Limit of one (1) form per school-age child (grades 1-6), please. Incomplete forms will be ineligible for free books.
I took my children to the local library today. They had a similar program. This program gave you a free book upfront to start reading with. Then there was a list of books per grade that needs to be completed by summer. By the end of the summer there will be awards given as well as a grand prize of a new PC.
Check out your local Library to see what they have to offer!